Military service is generally hard, demanding, and dangerous. But the transition to civilian life can also pose challenges, especially for women veterans. According to Maureen Casey, CEO of the Institute for Veterans and Military Families at Syracuse University, around 67 percent of women veterans find their financial transition from the military hard, compared to 47 percent of men; and more women veterans experience "loss of income" compared to male vets1. To make this transition smoother, it might be a good idea to consider all the opportunities in advance and shape your dreams accordingly. If you do not say, 'I have lived away from my own land so far, that's enough and I want to go back to my hometown' then, this article might be interesting for you. American citizens having social security benefits can receive those payments while living abroad in accordance with Social Security Act laws2. If your retirement pay is sufficient, consider these interesting places where you can enjoy your new life in overseas countries. I have selected three cities of the world's most affordable and exotic places for their retirement.
My first option is the Algarve region of Portugal, one of the most affordable European countries. In recent years, the Portuguese government has eased residency requirements and taxes to attract more tourists and expatriates to the country. Also, the cost of living in Portugal is around 30% lower than that in the U.S and it may be possible up to 10 years of tax benefits, which may certainly help women veterans extend their retirement savings3. Other than economic conditions, Algarve has a sunny and beautiful atmosphere almost all year round that can be inviting for women veterans looking for peace after formidable military service. The city, with one of Portugal's most tourist attraction places, provides easy access to the USA and many cities in Europe, and perhaps more importantly, you may find a lot of English-speaking people on the streets. Algarve with cobblestone streets, whitewashed buildings, lacework chimney pots and azulejo tiles, Portuguese painted tin-glazed ceramic tilework, make you, feel like you have opened your eyes to another world after retirement with its unique exotic structure. The area has the first-world infrastructure, top-notch medical facilities and an affordable cost of living3.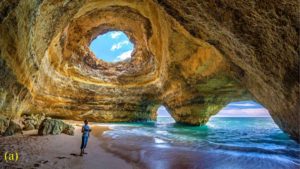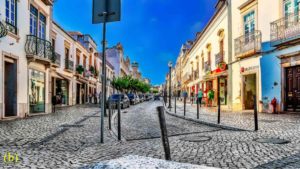 Figure 1. (a) Benagil cave in the Algarve region which was shaped by the pounding Atlantic waves and (b) Tavira city on Portugal's Algarve coast.
If you still have questions in your mind about the living costs, Belize might be a better option for low-budget women veterans. Belize is the only Central American country where English is the official language and is just a few hours away from the U.S. Belize has one of the world's best retiree programs, the government exempts qualified retirees from taxes on all income derived from sources outside Belize. To be able to benefit from this program, the applicant must be older than 45 years old, have adequate resources to deposit a monthly income of $2,000 or more and comply with several other minor requirements. To maintain your ex-pat status in Belize, only living one month of the year there is enough4. This country is known for its land of tropical sunshine and Mayan ruins and temples. Also, it is home to some of the best bird-watching and archaeological sites in the world5.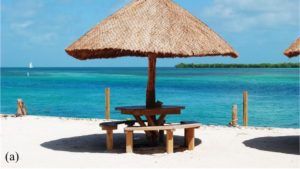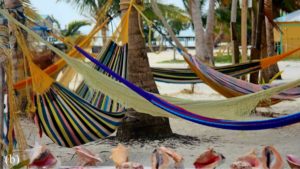 Figure 2. (a) Caye Caulker, a small Caribbean island off the coast of Belize and (b) Hammocks and Palm trees in Belize.
The last suggestion from my side is Turkey, a country connecting two continents and captivating visitors with its ancient and modern structures. Breathtaking natural beauty, historical and archaeological sites, steadily improving hotel and tourism infrastructure, and competitive prices will make you delighted. Even though big cities such as Istanbul, Izmir are quite crowded, there are many affordable, beautiful small coastal cities. Moreover, foreigners who buy real estate in the amount of 250.000 US Dollars are eligible for the acquisition of Turkish Citizenship6. Since the ruling party intervenes strongly in the economy of the country, today's Turkish lira is around five times cheaper than 8 years ago.  Therefore, thousands of Europeans especially from Germany and Russia purchase real estate and spend the whole season in Turkey. Many are visiting Turkey from all over the world, including the USA, every year not only for travel but also for cheap and high-quality medical services. It may be also an option to work as an English tutor, a security guard in a hotel or club while enjoying their lives in Turkey.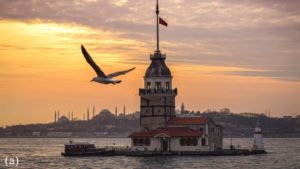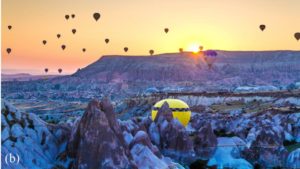 Figure 3. (a) Maiden's tower in Istanbul and (b) natural fairy chinmeys in Cappodocia (mainly in Nevsehir, Turkey).
I have picked up three places that might interest women veterans to make your transition as smooth as possible. You may find many other things from the websites such as expatexhange.com and money.usnews.com/money/retirement.