"My advice to all veterans, don't be afraid to start over, be confident and aware of the extraordinary skills and experience you've gained in the military service."
As WorldVeterans.org, we want to share a recent success story from a Turkish Navy veteran, who challenged himself on the bumpy road of transition from military to business and joined the thousands of veterans in Amazon US:
"My name is Mehmet Dagci. I am a proud veteran. I joined Amazon as L6 Operations Manager after twenty years of service in the Navy.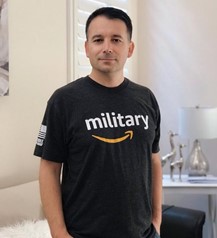 I launched LGB3, the biggest Amazon Robotics Fulfillment Center on the West Coast, ran Outbound Operation for two years and created leadership and development program, Rising Stars for area managers.
After being promoted to Senior Operations Manager, I launched the production control department that responsible for benchmarking, process engineering and capacity planning of the site, created standard work checklist for staggered break schedule to maintain production while providing safe workplace during Covid-19. Despite an unprecedented challenge, LGB3 has made 100 million fulfillment in the first six months of the Covid-19 crisis, making it the world's number one shipper. I continued my career with Sr. Process Engineer role at Amazon Last Mile Delivery. I led the Inbound Process Engineering team that defines design standards and optimize the process for the North American region with over 350 delivery stations. Recently, I assumed the role of Amazon Robotics Field Engineering Lead to design and launch the delivery stations with AR (Amazon Robotics) technology.
Different challenges and dynamics
When I retired as a Captain from Turkish Navy, I wanted to continue to learn, grow and most importantly contribute to people's life and the society. The biggest challenge in my veteran life was getting rid of the fear of starting over. Although I had many achievements in my active-duty military life, I was not sure if I could be successful in my veteran career within the business world with different challenges and dynamics.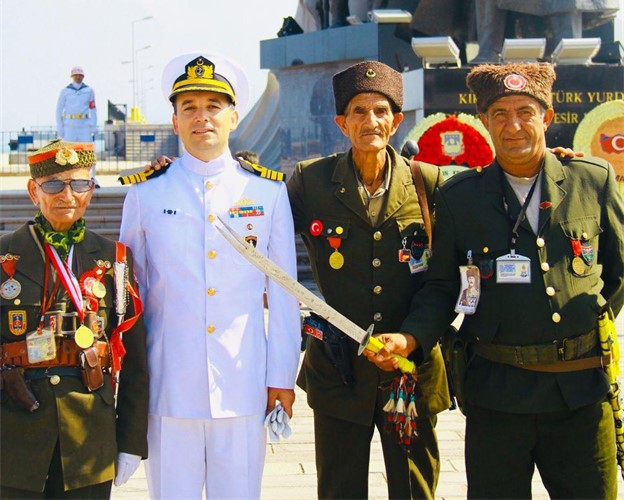 But as I started to prepare my resume, I quickly realized that I had strong, transferable skills. And these were proven in real-world operations and many deployments. My career from branch officer to commanding officer of frigate has been an extraordinary experience. This journey has made me a strong leader who can lead and deliver the result under the most challenging conditions. Moreover, the numerous exercises and operations under NATO command have taught me the importance of diversity and teamwork.
My advice to all veterans, don't be afraid to start over, be confident and aware of the extraordinary skills and experience you've gained in the military service. If the position you want requires new skills or training, don't get discouraged, it's never too late to learn something new. Similar to your first deployment, the first few months in the new role can be challenging. As Franklin Roosevelt said "Smooth Sea never made skillful sailor" Be resilient! Above all, embrace the culture, learn about your business and process, and build real trust with your team. Finally, as we all say at Amazon "work hard, have fun and make history!"