What is PCS Stress?
Moving is a much more common event for military families than for civilian families since soldiers are required to change their service location pretty often. PCS (Permanent Change of Station) is a very stressful process, especially for military member families with children.
In general, service members are usually required to change their service location every 2-7 years, which means every service member will have to move at least three times during their time of service. The problem is that these moving processes can be very stressful due to a large variety of reasons. And they can even cause mental health issues in family members, especially children.
For this reason, it is important to know how to cope with PCS stress, and what you can do to overcome it. Further in this article, we will give you some tips about coping with emotional stress caused by PCS, and how you can avoid the stress to a certain level the next time.
Care About Yourself
Everything starts with you. If you want to relieve your family's stress you first should be able to cope with your stress, and the way to do it is to engage in self-care. Having a self-care routine, which includes various activities that will help you relax and improve yourself- such as reading, involving in sports, or joining a local or online community will greatly help you cope with stress and anxiety, and make you a more positive person overall.
Don't Be Afraid to Get Professional Help
Getting professional help with your stress, anxiety, or any other mental problem is nothing to be ashamed of. Everyone goes through harsh times in their lives, and it is important to survive these times with the least damage possible. If this means that you need professional help, you should definitely get it. Overall, people who see a therapist or get other kinds of help about their problems to cope with their problems a lot easier than others.
Try Improving Your Family Connections
Family is the most important thing in life, and it makes life a lot more bearable. Spending more time with your family, sharing more with them, and discussing and solving your problems will greatly help you feel more comfortable and safe during stressful times. The stronger the connection between you and your family, the easier it will be for you to cope with stress and anxiety during hard times, such as a PCS period.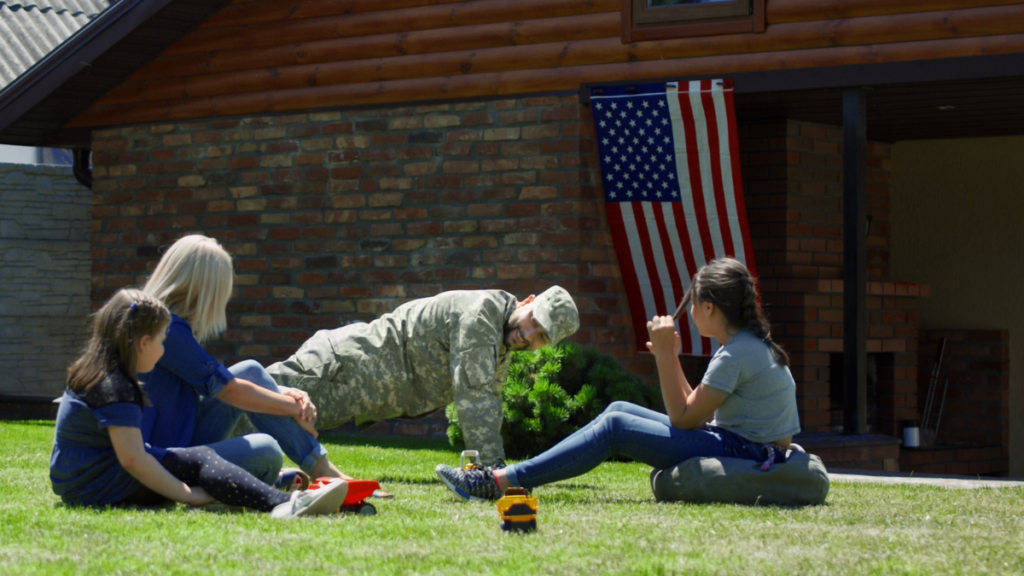 Try to Be Positive About Moving
Although it might sound cliche, bias and mentality greatly affect how you feel about the life and events that happen out of your control. PCS is a process that you don't have much choice about, so it is important to try to see the positivity in it. However absurd it might sound, once you become able to think positively about the things that happen in life, it will be a lot easier for you to get used to the new things, and cope with stress and anxiety.
Communicate with Other Military Families
It is important to not forget that other people go through the same or similar processes and problems. Almost all military families are aware of the harshness and stressfulness of PCSing. Some of them might be more experienced and be able to help you with coping with your problems and stress during the process. It is also a very beneficial thing for human psychology to become aware of the fact that others go through the same or similar things as them. You can also contact non-profit military organizations for further help and consultation about PCS.
Try Focusing on The Positives of Moving Frequently
Although it is a stressful thing, moving frequently also has many advantages. For example, you get to know about different things and cultures in different places. You get to accumulate knowledge about what people do in different cities and states, and how life is different in different places. Additionally, you get to meet new people and know about their lives.
More importantly than all the other things, you should acknowledge that you are not alone during these harsh periods, and many people would be very happy to help you as much as they can.